Harem of Angst
Bangkok Bang Bang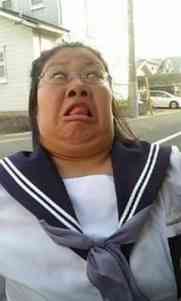 About Me:
HI!

ME BANGKOK BANG BANG! I AM REALLY DEMURE AND SUBMISSIVE! ESPECIALLY IN THE KITCHEN! I WILL COOK U GOOD FUUD OK?!

I HAVE RELI BIG CHILD BEARING HIPS, READY FOR INSEMINATION.

I AM OVULATING....~KEKEKEKEKE!!!!

YOU RIKE ME? HA?

YOU RIKE ME??!??!?!!? HAAAAAAAAAAAAA????

MY HEARING NOT SO GOOD OK?! YOU HAV TO SCREAM OK?!

OK!!!!!!! BYEEE!!!!

....HELLO?!
What I Am Looking For:
- I WANT THEM OBESE SO THEY CAN'T RUN AWAY WHEN I WANT MONEY.

- I WANT THEM BALD SO THE LIGHT REFLECTION WILL SIGNAL WHERE THEY ARE WHEN I CALL THEM FOR CHILD SUPPORT.

- I WANT THEM HAIRY SO THEY ARE LESS SLIPPERY WHEN I GRAB THEM AND DRAG THEM TO THE IMMIGRATION CENTER.

- I WANT THEM SHORT, SO....I DUNNO- I JUST FIND SHORT MEN REALLY REALLY ATTRACTIVE- ESPECIALLY WHEN THEY HAVE 5 DOLLA.